Let me show you my favorite type of thread that I use for hand sewing my bears and for closing up the seams.  I'll also show you how I choose which color thread to use.
I've  given the website a little face lift!  The "Classroom" page now has photos of each class and the main Classroom page is now available to view to everyone so you can easily see what classes are included in membership.
Join Teddy Bear Academy now for just $14.95/month  (save $10/month off the regular price!)  
      You also get a BONUS!!!!  
Everyone who joins during this sale, will also receive a FREE copy of my Pixie Bear Pattern.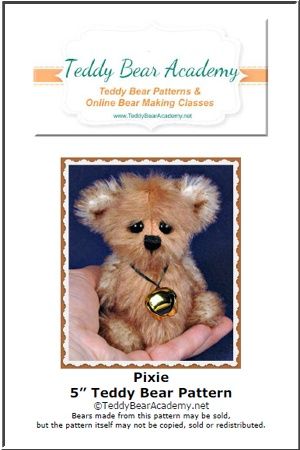 This pattern is rarely even offered for sale as it is one of my current patterns that I use with Teddies by Laura Lynn.
(I gave this deal to all of those who took advantage of the  Mother's Day Sale.)