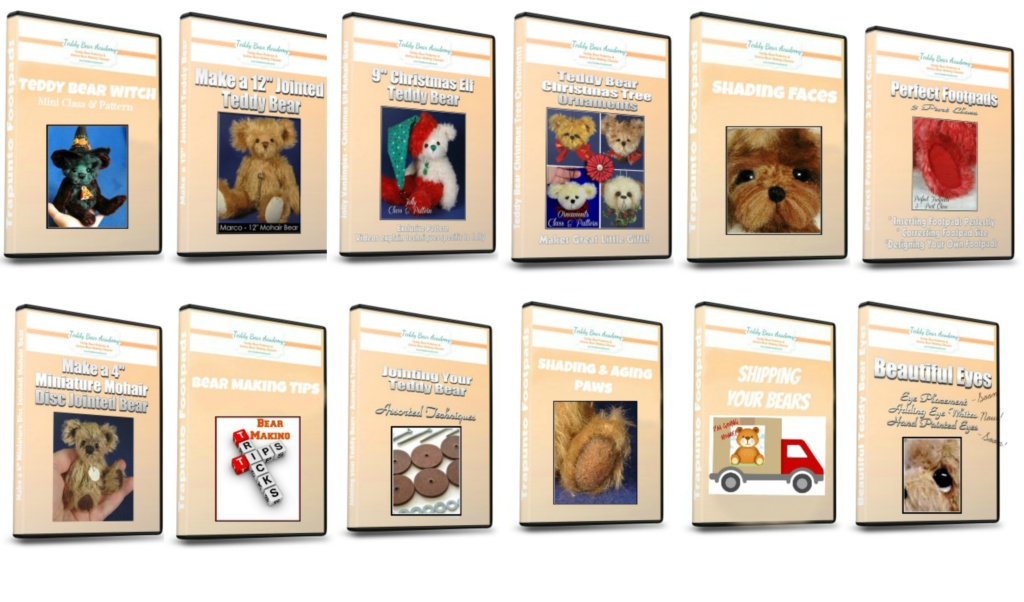 Learn how to make quality teddy bears step by step in your own home with these unique online streaming bear making video classes taught by a professional teddy bear artist.
JOIN Teddy Bear Academy
Membership includes unlimited access to EVERY video in the classroom,  5 Teddy Bear Patterns & new pattern each month!
Many More Classes to Come!
Or - take this 6 week class for a one time payment.
I will personally answer your questions inside the classroom
---
---
Have you ever wanted to learn how to make a teddy bear
but had no idea where to begin?   Have you bought a teddy bear making book
but really needed someone to show you how to make a bear?  Have you tried to find a teddy bear making class but could not find one?   Then you are in the right place!